This is an IELTS writing task 1 sample answer essay on the topic of a waste collection bar chart.
IELTS Task 1: Waste Collection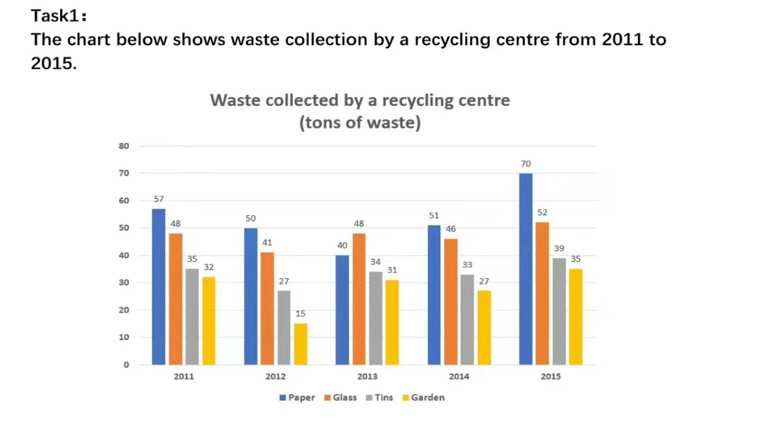 Analysis
Paraphrase what the bar chart shows.
Write a clear overview summarising the differences and the overall trend.
This one is a little complex so it needs a second sentence for the overview.
Begin writing about the data for the first categories.
Compare between each sentence.
One paragraph can be longer than the other.
Write about the final other parts of the graph – include everything!
Compare the categories.
Vocabulary
Answers
Pronunciation
Vocabulary Practice
Listening Practice
Reading Practice
https://www.vox.com/down-to-earth/2023/6/7/23743640/plastic-pollution-un-treaty-oceans-waste
Speaking Practice
Environment
How are environmental problems dealt with in your country?
What can be done to make people recycle more often?
What is the most pressing environmental problem?
Is recycling a common practice in your country?
Are governments or individuals more responsible?
Writing Practice